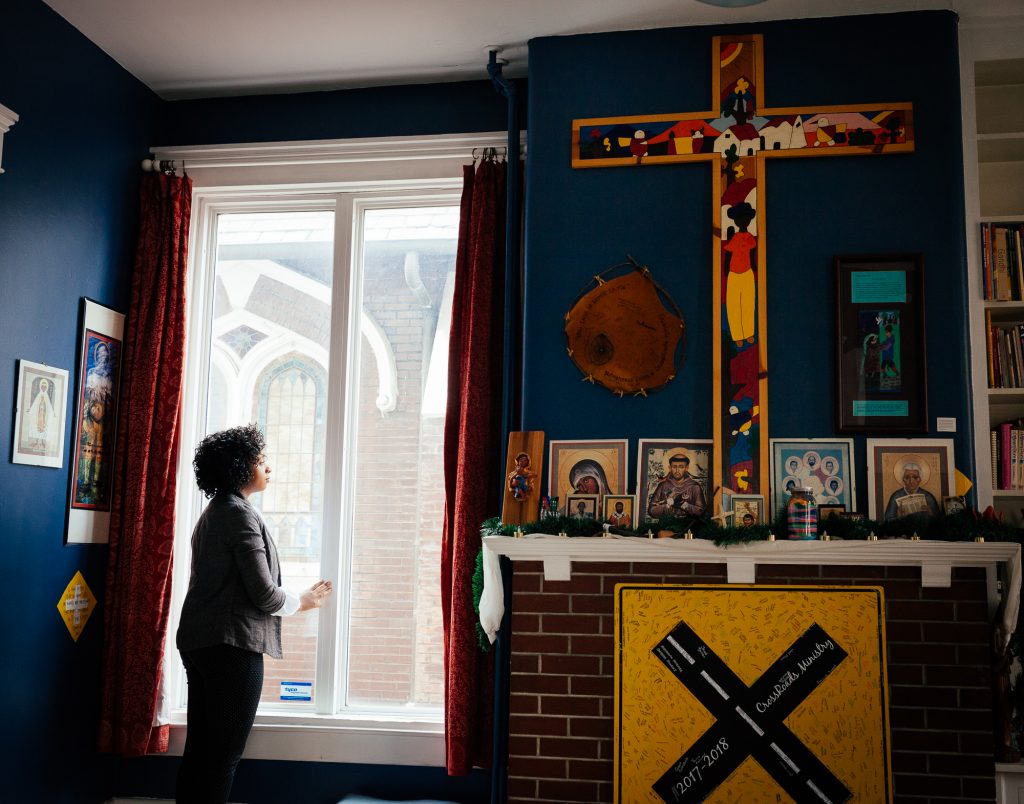 Rwanda
"I don't know anything about my hometown Kigali, Rwanda, besides the stories I have heard from my parents. I have no connection to Rwanda besides the blood that is flowing through my veins and the language I share with my parents. Rwanda is the country on every document that I have." (audio below)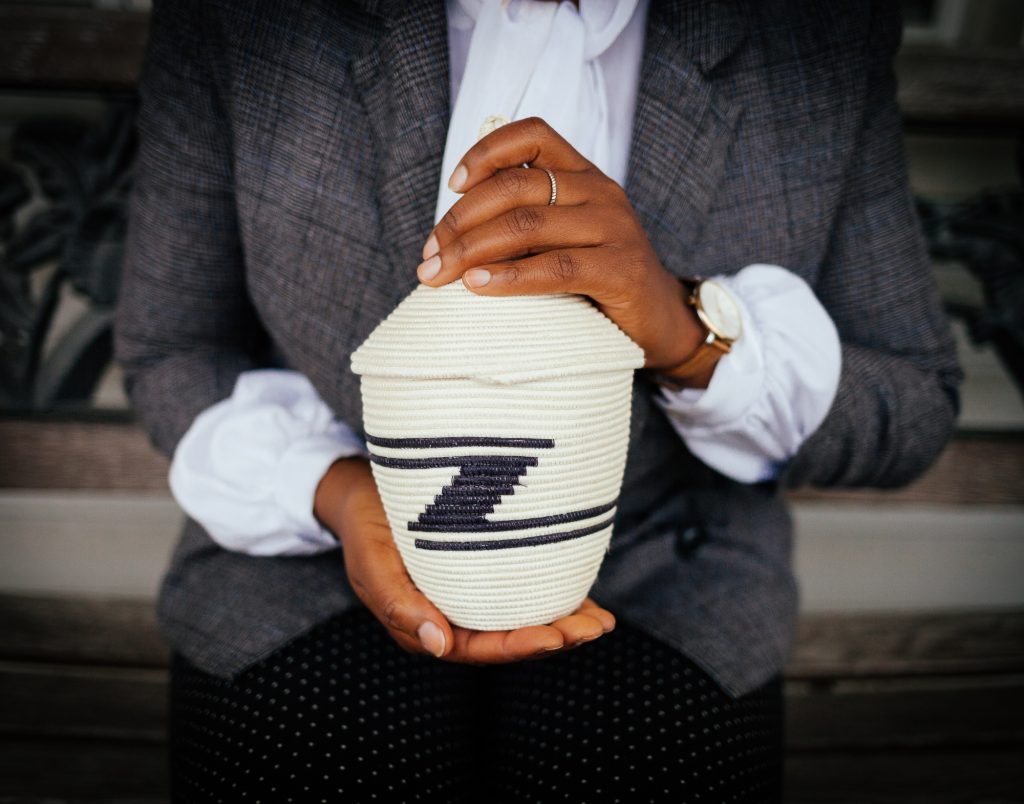 Mukesha's parents have told her stories of what it was like before the genocide, what their childhoods were like – playing under the trees, watching the stars at night – stories of joy. Once the genocide started, the stories are sad – running away and being torn from family.
Her parents are reluctant to talk about Rwanda; it is a reminder of how much they have lost.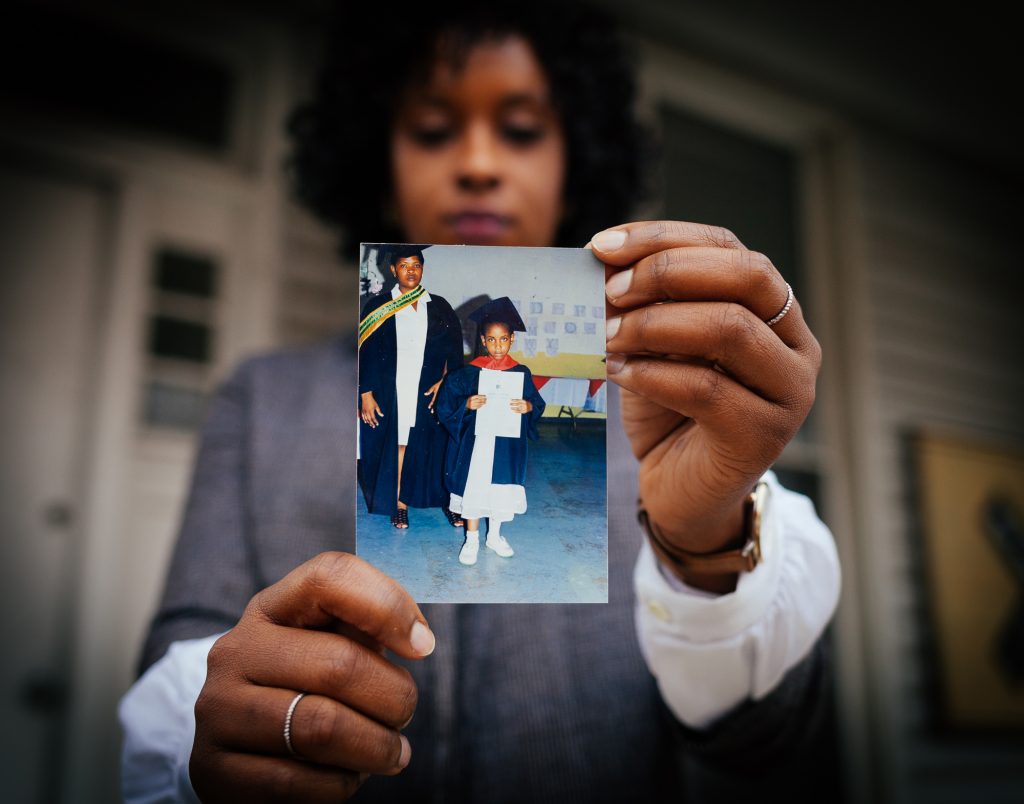 South Africa
In Rwanda, her parents had good jobs and were living comfortably as middle-class citizens. When they arrived in South Africa in 1998 as asylum seekers when Mukesha was six, they couldn't enter the formal labor market. Her parents ended up doing odd jobs to put food on their table. Mukesha is grateful for all the sacrifices her parents have made.
A diverse place, Mukesha is happy to have grown up in Durban. Still, as she aged, she became more and more aware of being a "foreigner": bringing a different lunch to school and braiding her hair differently from others. She remembers in sixth grade getting called " kwerekwere" – a derogatory term to describe foreigners. To fit in, Mukesha found herself drawn towards friends who were South African, and avoiding kids, who like herself, were from other parts of Africa. (audio below)
Life was callous for those who weren't South African.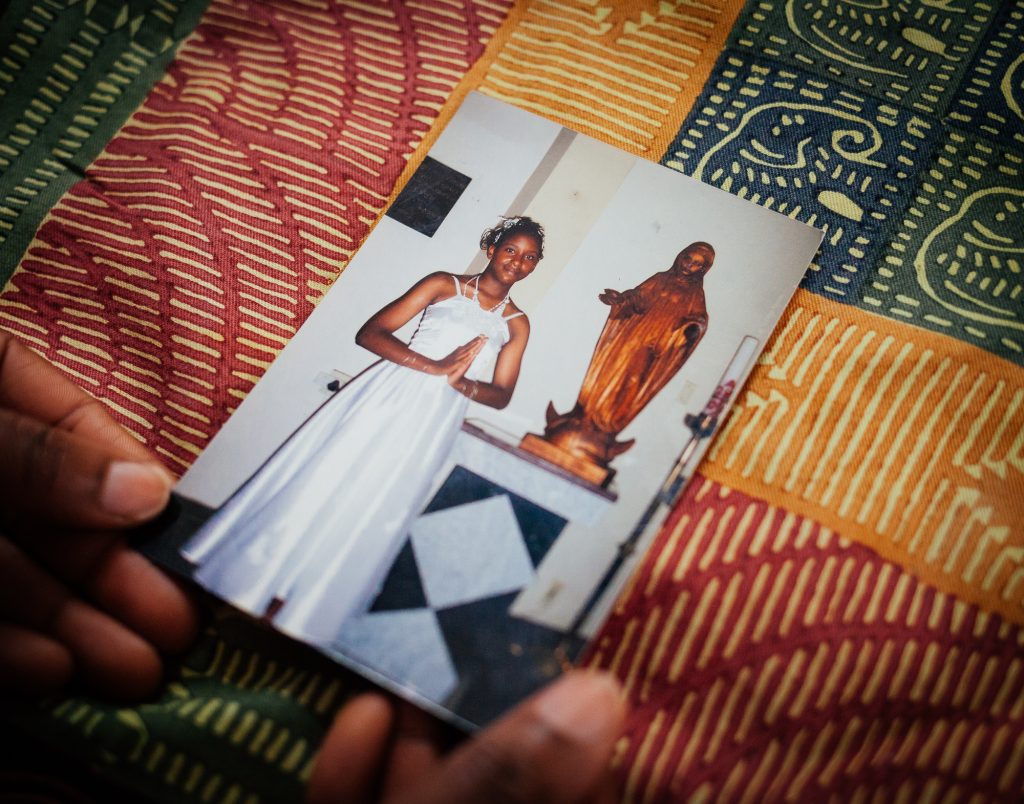 Dreamer
Mukesha's faith has played a pivotal role in her development.
"We didn't have much in South Africa, but we had our faith. We would say the family prayer together. I remember thanking God for braces before I could afford them."
Mukesha says she has always been a dreamer. "I was kind of delusional, to be honest." She wanted to become a teacher, a profession she started pretending to do very early on in her life.
"I used to teach math to dolls with missing arms, and teddy bears with missing eyes."
Her mom told her that teachers don't get paid much, and that ended that dream. When it came time for university, Law was her first choice. Her parents explained to her how nobody would hire her as a lawyer in South Africa since she was a foreigner. Instead, her parents wanted her to be a doctor or nurse, as it wouldn't matter if she were a "foreigner."
Her second choice was a degree in Media Communications and Business Management, which is what she ended up studying. She had grown up watching and wanting to be like Oprah, so working in the media seemed exciting. (audio below)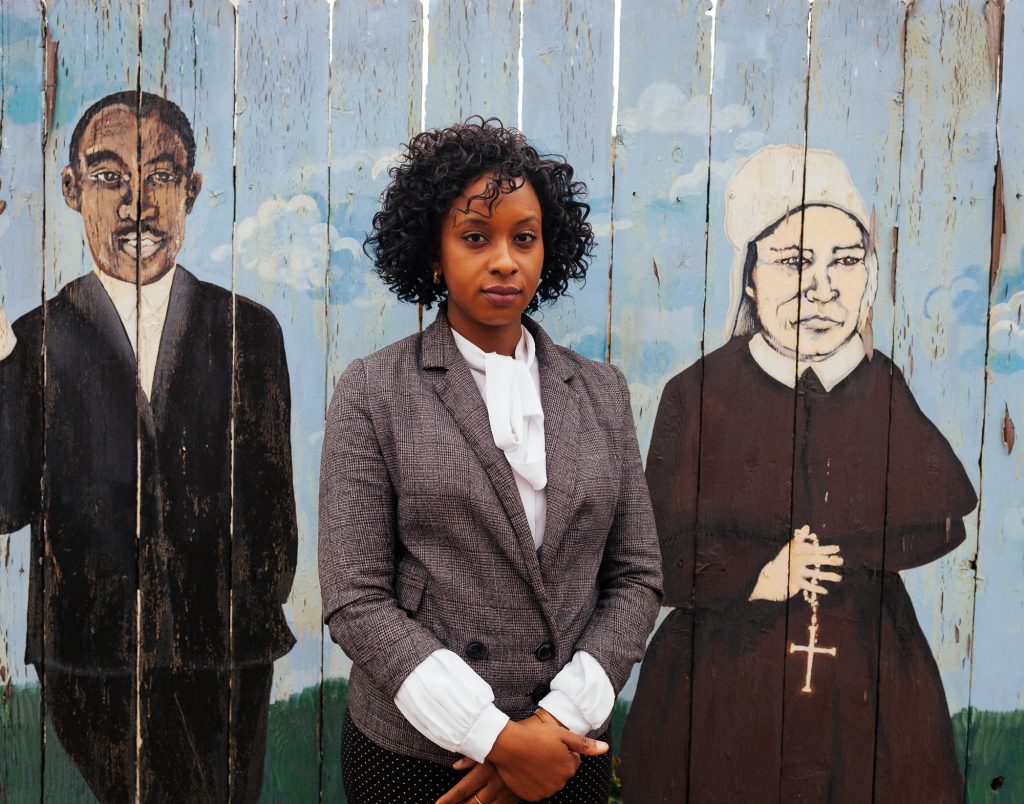 Resettlement
The "xenophobic attacks" that swept South Africa were the catalyst to her family, starting the resettlement process in 2008. Mukesha describes how these attacks began as some people making fun of "foreigners," and escalated to people like her being burned alive. She remembers all five of them being in a room presenting their story to a UNHCR (United Nations High Commissioner for Refugees) caseworker. Mukesha was 15 at the time, and what her parents said surprised her. She didn't know the struggles her parents had been having – how hard it was to be a Rwandese adult in South Africa.
"I felt like I had been in the dark all my life. OMG this is what they go through every single day in taxis, at work, on the bus."
The family did these interviews several times; then, they separated them to do individual interviews to make sure their stories matched up. It felt unnecessary, and Mukesha felt like it was "reinforcing trauma." Her family waited in a state of limbo – hoping to get the word. She would go to school to write a test and think 'should I study for this if I am going to America tomorrow?' It wasn't easy for her to finish college with so much going on in the background. They waited for six years. Finally, in 2014, the same day Mukesha graduated college, they found out that they had 48 hours to pack and be ready to leave for the United States.
"I should be celebrating. I am getting this thing I always wanted, but what about my friends? How do I say goodbye? It all just happened so quickly." (audio below)
Hillbillies
Before boarding the plane, their caseworker handed them their resettlement package, and said, "Oh, by the way, your family is going to Kentucky." Mukesha had never heard of Kentucky. She had heard of Los Angeles or New York, but not Kentucky. Mukesha googled Kentucky on her phone, and all she saw was farms, farmers, and the term 'hillbillies' came up, which she didn't understand. This surprised and angered her. The address on their resettlement package was for the resettlement agency (Catholic Charities) but Mukesha thought that was where they were going to be living. When she googled the address, it was a church!
"I was like, 'Mom; they are taking us to a church!' I was already mad that we were coming to Kentucky, and now we were going to be living in church! My mom said the novena like ten times and the rosary, 'God, hopefully, we are not going to a church'. I was freaking out. This is America; I'm expecting big things! As we are landing, we start to see bridges and houses, and I was like, 'Oh, this is actually a city.'" (audio below)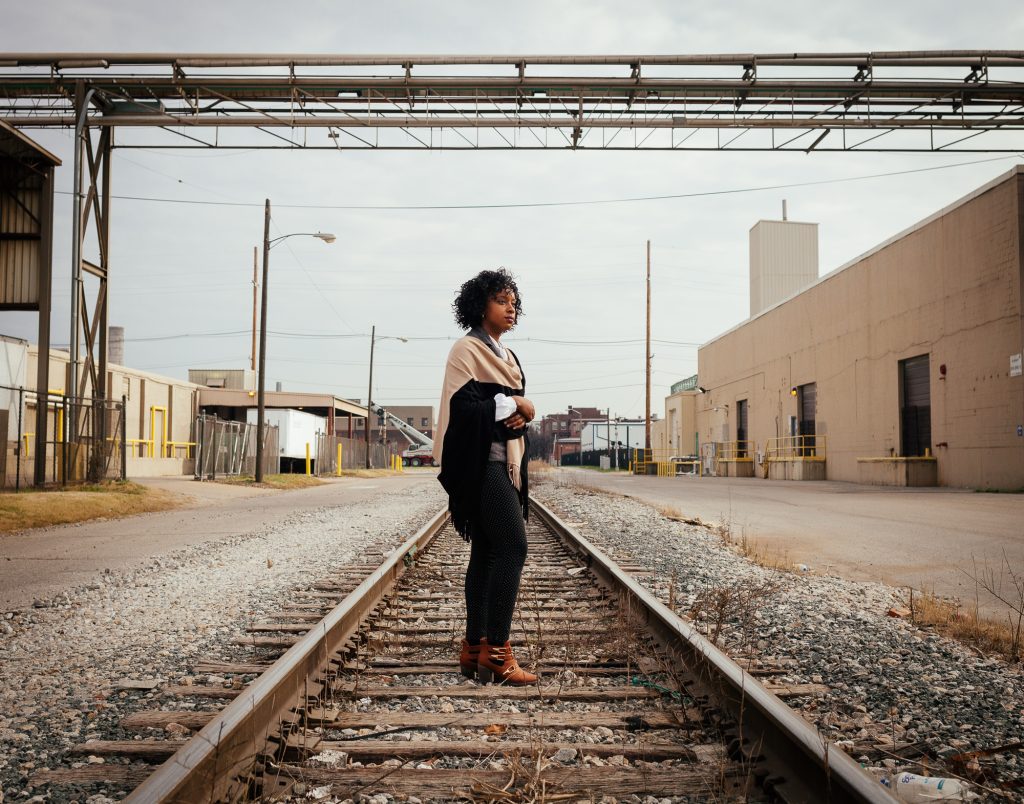 Arrival
Mukesha had never been on a plane – especially one landing in a snowstorm. After arriving in Kentucky, the person who picked them up spoke to them in a "deep Swahili accent," which Mukesha thought was funny since her family can speak English. Another volunteer warned them that the neighborhood they were moving into wasn't the best.
"It's important to remember perspective – you can only see what you see based on where you are standing. For me, it seemed like a nice apartment with three bedrooms! I can share a room with my sister, and my room has a door that you can close! The fridge was stocked, we had vouchers, and we ate as a family for the first time in years." (audio below)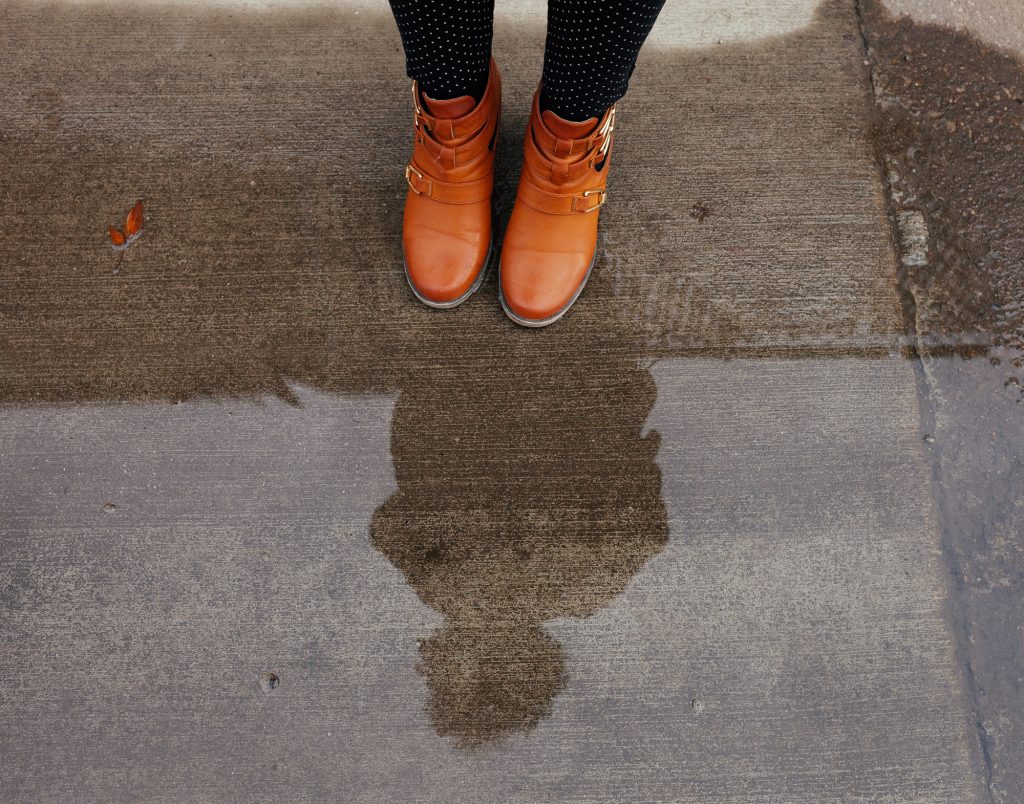 Shock
For the first two weeks in Kentucky, they stayed inside their new apartment. The one thing they noticed right away was that there weren't a lot of people around.
"Where are the people? In Africa you see people walking around. People in America don't walk. We started to feel nostalgic for the whole community vibe."
That first trip to the supermarket overwhelmed Mukesha and she found herself asking: "Why do we need two aisles for cereal?" (audio below)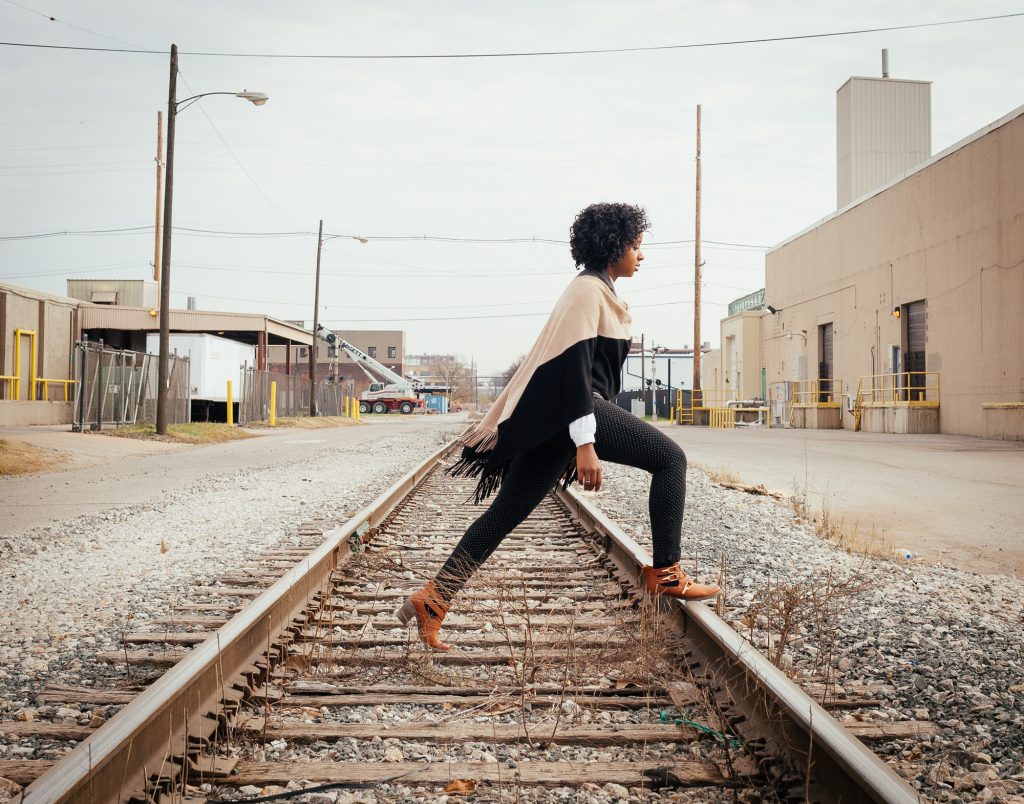 Another shock was when Mukesha's family took the bus to their ESL (English as a Second Language) classes.
"That is where I saw the racial divide. The people on the bus looked like they were struggling. They were no different than the people I had seen in South Africa. This was not something that I ever expected to see here. The places the bus was driving through looked really bad." (audio below)
Her family discussed their collective shock after taking the bus that first time. They were so confused by how this level of inequality and poverty could exist in America. In contrast, the church the white woman invited them to, used a bible made out of gold.
"The entire church, besides our family, was caucasian. They drove proper luxury cars! The neighborhood where the church is is very different from where the ESL classes are. This is when the divide hit me the first time. What's happening here mirrored South Africa. Even though this is the country that everyone looks up to, it is not all roses and butterflies." (audio below)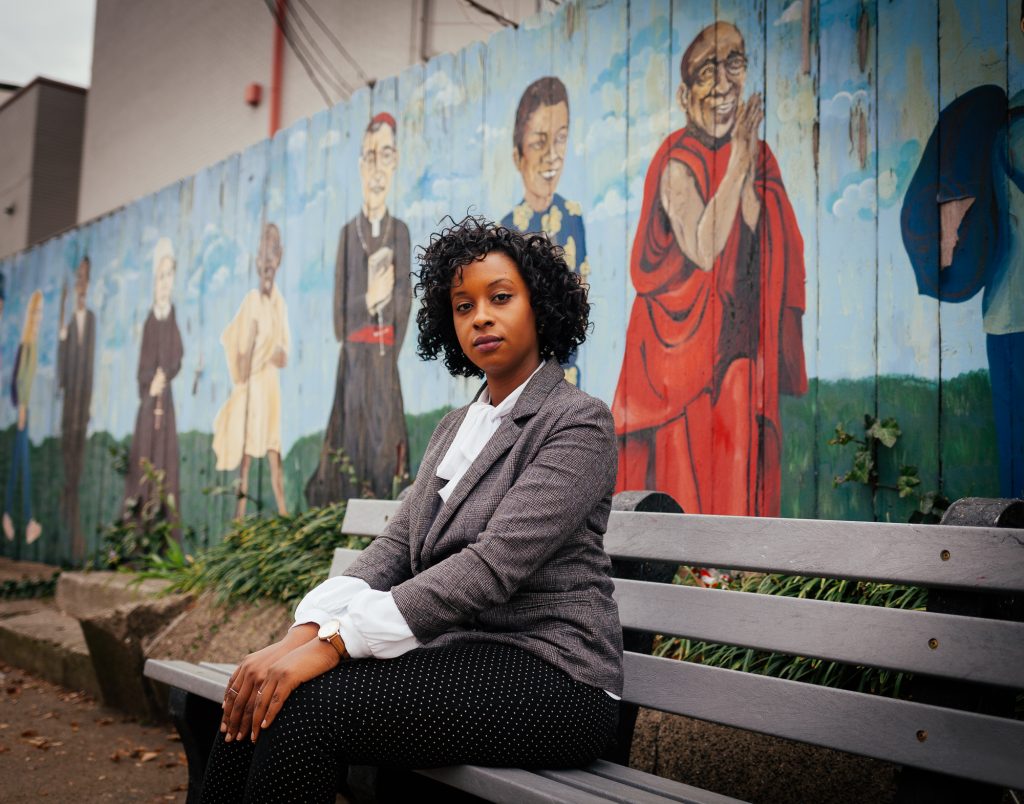 Amazon
Mukesha's first job was at an Amazon warehouse, dealing with customer returns.
"When I got my first paycheck, I almost lost it."
When she mentally converted the money to South African Rand, it was a lot, and this motivated her. This money meant she could finally get the braces she prayed for. Mukesha liked her manager and the job, but there was a lot of negative energy coming from the people she worked with. They complained a lot and thought her positivity was strange. She could feel the negativity rubbing off on her. The question she had for her fellow employees was, "If you don't like the job, why don't you leave it?" Now she realizes it isn't easy to leave a job if you have bills and dependents. This job taught her a lot and it allowed Mukesha to be able to meet a lot of American veterans. She couldn't believe the hardships they faced, after sacrificing so much for the country.
"I had always wanted to meet an American veteran. Why would people who served the country come back and not be helped?"
A lot of people she worked with didn't know any black people or any Africans. A coworker in their 40s asked her if she had a pet giraffe. An older white male coworker, who she considered a friend, told her how "paying taxes sucks." When she asked why, he said, "Us Americans, we pay taxes to bring people like you here." These comments frustrated Mukesha – she was paying taxes too, and her family had to pay back the money received for the flight to America. (audio below)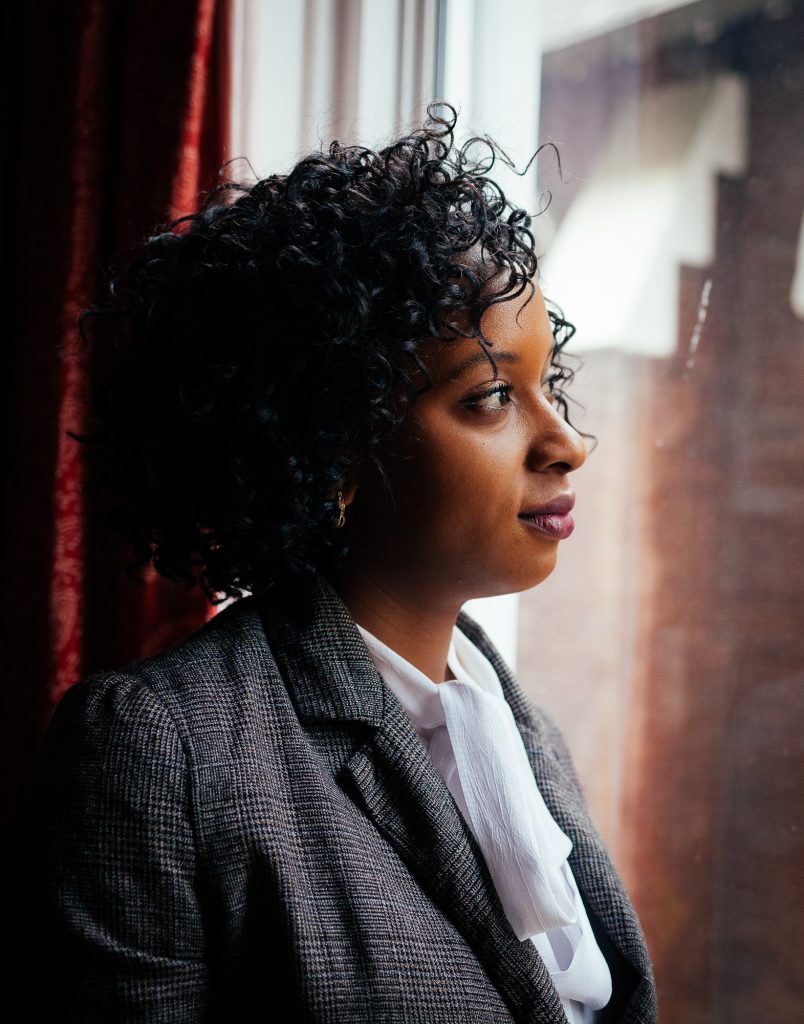 Storytelling
Mukesha hopes that by sharing her story she can help the youth be more informed. It is for this reason that she has seized every opportunity to speak publicly about her experience as a refugee.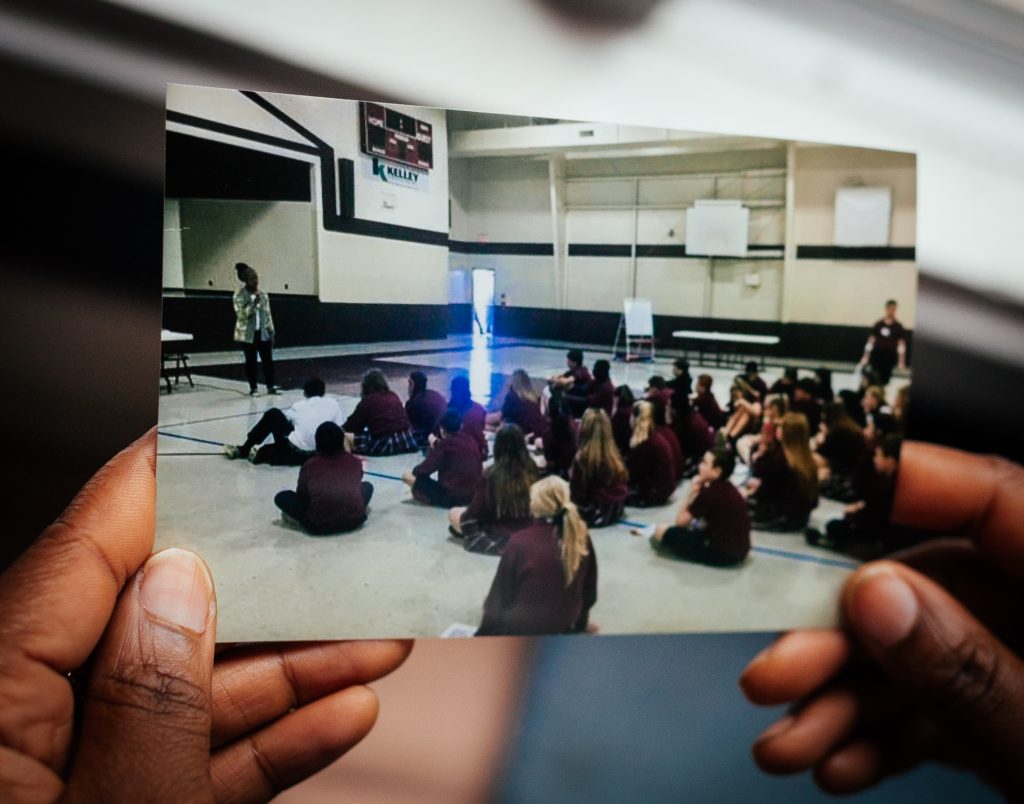 Many of the students she has shared her story with have written her letters that she has kept. One note from a student named Jordan says: "I have a completely different outlook on refugees now". (audio below)
"Every time I'm feeling discouraged I read these letters for a reminder of how great life is."
Crossroads Ministry
In 2016 Mukesha started working at the Crossroads Ministry – a retreat center where privileged students come to have relationship-building opportunities with marginalized people in overlooked places. Mukesha's job is to lead these students as they visit agencies where they can connect and find commonalities with people different than themselves – whether it is a refugee, or an elderly person, or someone with substance abuse issues. The most important thing is that these students identify that this person they are connecting with is a person first before being a refugee or female or Somalian or an alcoholic. Mukesha hopes to plant seeds that change perspectives on preconceived notions and show these students, that we must understand the complexity of everyone, and avoid believing there is a single story. (audio below)
"I remind the students that this won't be the last time you are at a crossroads with someone who has been marginalized. What do you want to do? No one is voiceless – some people's voices aren't being listened to. I tell students to be the voice that will amplify."
Future
Mukesha regrets how she and her siblings used to complain to their parents about the life they had growing up. She knows now how much they gave up for them. Mukesha is happy that her parents aren't merely trying to survive today. She knows that they don't have their ideal jobs, but they do have a home and a car, and they are safe. In the future, Mukesha would like to pursue a college degree in the USA, since employers in the US don't recognize her degree from South Africa. She dreams of making a film or writing a book about "third culture kids".
"Besides the stuff that is on the surface, there is so much more. When you are a young refugee, growing up in a culture that is not yours, you are sometimes delusional to reality because your parents shelter you. I want to write a book about the difficulties of being a 'third culture kid'. I want to explore the trauma of being a young kid, moving from one culture to another and how it affects you into adulthood."
Other than that she wouldn't mind becoming "rich and famous"!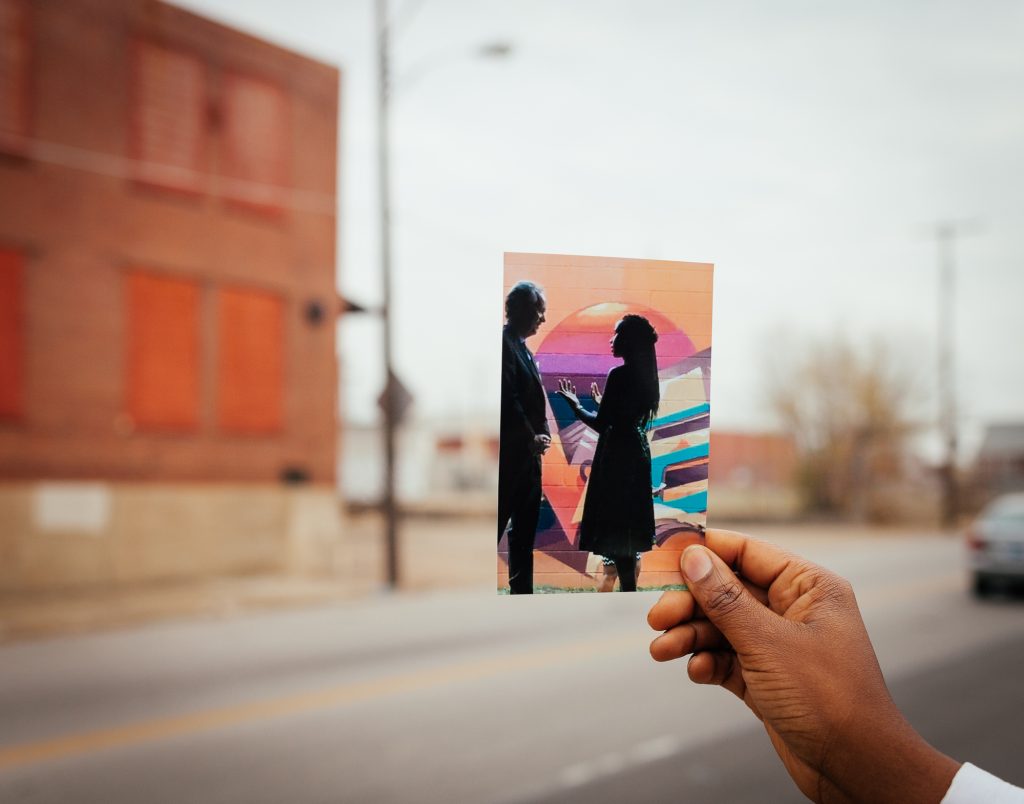 Amplified Voices
Mukesha wants to continue trying to amplify the voices of people being persecuted and advocating for Louisville, and Kentucky at large, to be welcoming to refugees and immigrants [see the above photo of her discussing this with the mayor of Lousiville].
"I want to be the voice that is going to amplify the voice of that refugee girl sitting in a refugee camp, thinking she is never going to leave. Your circumstances don't necessarily determine your future."
*Update: Since the interview, Mukesha decided to take the leap of faith and go back to university as a full-time student. She is currently pursuing a bachelor's degree in Organizational Leadership and Learning at U of Louisville. She is still at Crossroads Ministry, but as a part-time retreat associate, so she can focus on her academics.
#FINDINGAMERICAN
To receive updates on the book release and exhibition of "Finding American: Stories of Immigration from all 50 States" please subscribe here. This project is a labor of love and passion. If you would like to support its continuation, it would be greatly appreciated!
© Photos and text by Colin Boyd Shafer | Edited by Janice May & Kate Kamo McHugh. Quotes edited for clarity and brevity.